John Dunn built a back-yard batting cage so his son could have a place to hone his considerable baseball skills.
Dunn didn't realize until years later that he'd actually constructed a sanctuary.
At times it was a laboratory where young Nick would tinker with his swing. It was sometimes a cell where Nick would serve a self-imposed sentence following a bad game. But it was most often a retreat where Nick would go to burn off some energy, to get away from his troubles, or to just relax.
"For me, that's relaxing," Nick Dunn said of hitting baseballs.
Tuesday, just a relay throw from that weathered refuge, Nick Dunn and his family watched a livestream of the Major League Baseball Draft as the St. Louis Cardinals fulfilled the Shikellamy graduate's dream.
The Cardinals selected Dunn with the 19th pick of the fifth round (No. 153 overall), making him the Valley's first MLB draft choice since 2010.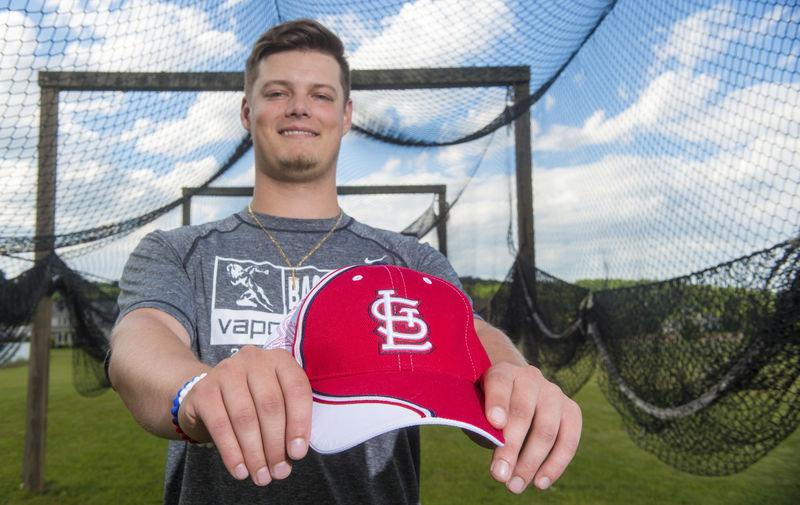 "When it finally happened it was pretty surreal and pretty exciting — a lot of emotion," Nick Dunn said. "It also makes you want to get out there and play right away."
Maryland's three-year starter at second base followed his second all-star campaign in the prestigious Cape Cod League with his best collegiate season, leading the Terrapins in every batting category of note. He was an All-Big Ten performer and an All-American who shot up draft boards to become the area's highest pick since Mount Carmel pitcher Dave Shinskie went to the Minnesota Twins in the 2003 fourth round.
"We're definitely excited. Are you kidding? We're thrilled," said John Dunn, a former Shamokin standout who was the head baseball coach at his alma mater and more recently a Shikellamy assistant. "My son's a professional baseball player — what's not to be happy about?"
The Dunns' rural home, not far from Augustaville, offered ample room for the batting cage that looked like it was moved directly from a high school field.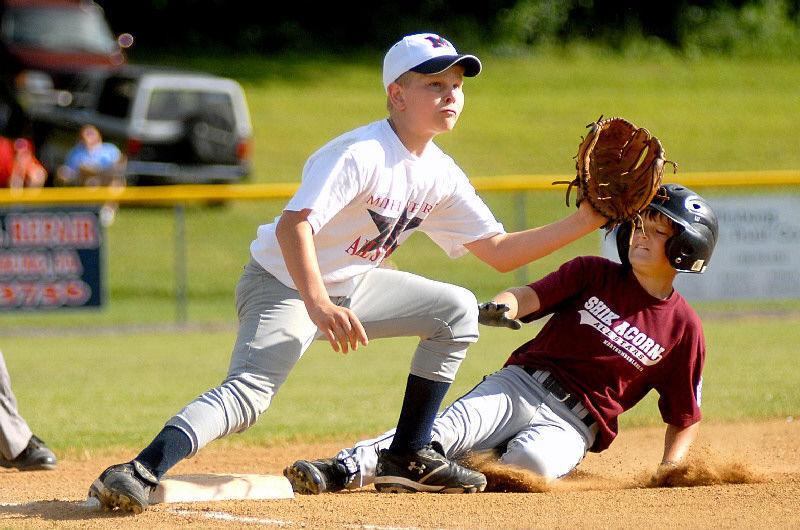 "At an early age I could see he had some ability, and I just wanted to make sure I gave him the best opportunity I could for getting work in and improving," said John Dunn. "I thought a batting cage in the backyard would be ideal. It was certainly more convenient than driving to a field. It was, 'Hey, you wanna got hit some balls?' and out the back door."
Nick Dunn was an immediate varsity starter at Shikellamy, playing shortstop for head coach Bobby Felmy, a Braves alum and 2006 draft pick of the San Francisco Giants. In his sophomore year Dunn set the program's single-season record with a .544 batting average. He finished his prep career with a .425 average and led the Braves to the District 4 Class 3A title game in his senior season.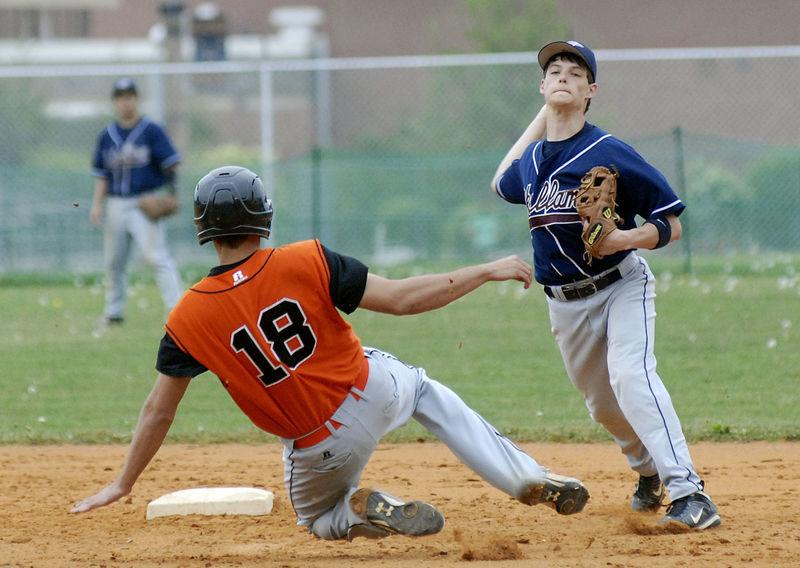 All the while Dunn made countless treks to his batting cage — day or night, before and after he committed to Maryland.
"There were a lot of hours put in there, some long days and a lot of hard work," Nick Dunn said. "I would come home a lot after games or weekend tournaments and go take swings in the cage. My dad would throw or flip (balls) to me, or I'd go out by myself and take swings off a tee. It's a pretty big part of my development."
"I tell my guys, 'If you train to be a high school player, that's what you're going to be. But if you have aspirations to play in college, train for that and you'll have a chance to attain that goal," said John Dunn. "I don't think he ever took the approach (of training to be a pro) but to prepare for the next (college) level."
Nick Dunn was in the Maryland lineup from Day One and started all 172 games in three seasons. He became the 13th player in program history to record 200 hits toward the end of a junior season that saw him hit a team-best .330 with 10 home runs. He struck out just 67 times in 684 career plate appearances and walked 85 times.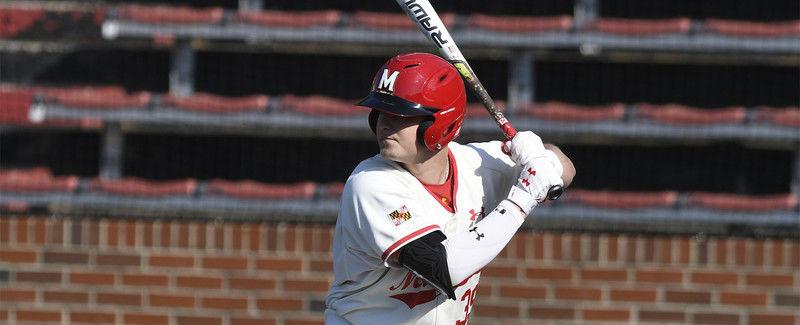 Though the Terrapins fell short of the Big Ten Tournament and a chance at a second straight NCAA regional berth, Dunn was named the conference's top second baseman and a second team All-American by Baseball America, slotted between first teamer Kody Clemens of Texas and Oregon State's Nick Madrigal on the third team. He was ranked among the top 200 draft prospects (No. 174) by MLB.com's MLB Pipeline.
"I paid attention a little bit (to the first two rounds Monday night), just enjoying watching the whole thing unfold," said Nick Dunn. "(Tuesday) rolled around and I was a little more anxious, a little nervous, because you never really know. You don't have much of an idea of when, so it's a waiting game."
Clemens, son of Hall of Fame pitcher Roger Clemens, was chosen by Detroit with the opening pick of the third round Tuesday. South Carolina second baseman Carlos Cortes, who was not ranked by MLB Pipeline, went to the New York Mets three picks later. Just last week, Dunn drove to Florida to work out for the Mets and Yankees.
"It's stressful, to be honest," said John Dunn. "You're sitting and waiting for a call, and every time someone else gets picked I can see the anticipation on his face. It was tough because the projection from his agent and staff was third-to-fifth round. So when the third comes and goes and you don't hear his name, you start getting antsy."
By the middle of the fifth round, Dunn learned two teams — Milwaukee and St. Louis — called to confirm his "signability," the likelihood he would forgo his senior college season to sign a pro contract. The Cardinals used the 19th pick in the round on Dunn, plucking him two spots ahead of the rival Brewers.
"I talked to (St. Louis) in the fall, maybe December, but we have meetings with a lot of teams," said Dunn. "I talked to my advisor the other day and he said that was one of the teams he had talked to recently, but if he hadn't told me (St. Louis) would have been a surprise."
Mifflinburg graduates Jason Neitz (Giants, 2007) and Kyle Walter (Blue Jays, 2006) were the Valley's most recent draft picks, selected in consecutive years. Bloomsburg High graduate Colton Hock was taken out of Stanford by Miami in the fourth round last year.
Dunn's draft slot (No. 153) carried an approximate signing value of $333,700, which could fluctuate as a result of negotiation. Each pick in the first 10 rounds has an assigned value. A team must stay within its 10-round budget ($7,968,400 for the Cardinals, according to MLB.com) to avoid a penalty when signing players selected in that range.
Dunn said he heard from the Cardinals a few minutes after he was drafted and was told he would receive more information in the coming days about his contract and team to which he'll report. His most likely destination is either State College (the short-season Class A Spikes open at Williamsport on June 15) or Johnson City, Tennessee (the rookie ball Cardinals begin play on June 19).
"(Tuesday) started off with a couple picks that we're just really pleased with, and then you go all the way to the ninth and 10th (rounds) and we found some fits that we really are intrigued about," said Cardinals scouting director Randy Flores told MLB.com. "(It) was a good day."
Email comments to sdudinskie@dailyitem.com. Follow him on Twitter @ScottDudinskie.