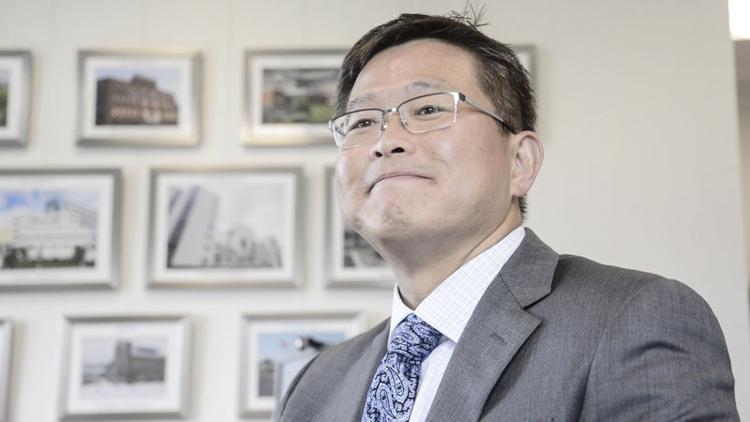 DANVILLE — Geisinger's new president and chief executive officer said Wednesday Geisinger is making progress in reducing patient wait times as it is finding more ways to bring care to patients.
Dr. Jaewon Ryu, in a One-on-One video interview with The Daily Item, also said the Geisinger health system, which employs 32,000 people, including more than 1,800 physicians, also must strike a delicate balance between being a corporate health care system and a hometown hospital.
Ryu, who said last month when he was named president and CEO that he wants to make health care as easy as possible for patients, said Geisinger is building in programs that include bringing health care to patients' homes.
With Geisinger At Home, doctors make house calls to patients with complex chronic diseases in order to keep them healthier and results in them using the emergency room and hospital less. 
"The Geisinger At Home program focuses on the sickest 5 percent of our population," said Ryu, who was interim president and CEO for seven months before his appointment, effective July 1.
He said more seniors are taking their medications with the mail order pharmacy.
Ryu said the wait times for appointments with specialists are improving, though there are some specialties where it is difficult to find enough physicians. 
"Dermatologists don't grow on trees," he said.
He said Geisinger has hired hundreds of new physicians, but there still is a need for more in some areas. 
According to a study of Geisinger's emergency department at its various sites showed, "The wait times are actually, among the industry, are better than the norm," Ryu said.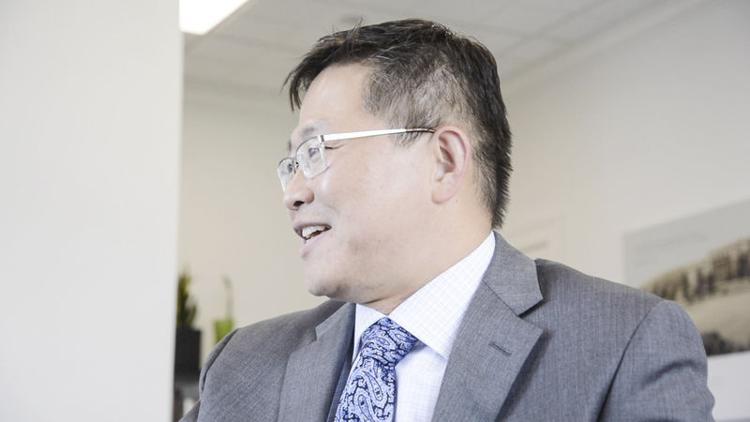 "Wait times across our system have actually gone down," he said.
Asked if he felt Geisinger can get too big, Ryu replied, "I can see that cut both ways. A lot of our competition is probably not some hospital system."
He said that nowadays, large corporations are involved in the health care industry, companies such as CVS that merged with Aetna to now also offer health insurance. 
"You don't want to lose the coziness, you don't want to lose the personal side of it, because what I would say about those big companies is sometimes they get so big they turn impersonal."
Ryu, 45, of Lewisburg, is the seventh CEO in Geisinger's 104-year history. He replaced Dr. David Feinberg, who left for Google's health care initiative. Ryu had been executive vice president and chief medical officer at Geisinger since September 2016.
Geisinger Board Chairman John Bravman said in announcing Ryu's appointment last month that the position of Geisinger CEO and president was a sought-after post. A dozen candidates were chosen for oral interviews and a small number of finalists. He said Ryu was in an awkward position in his interim role and also being interviewed as a candidate. He said Ryu "handled it magnificently."