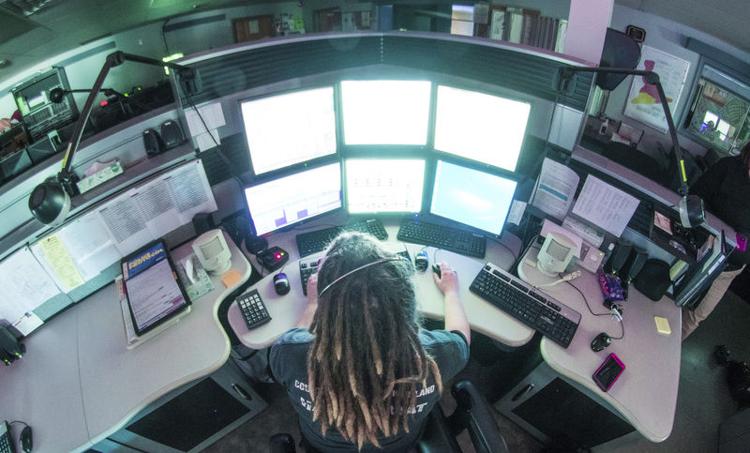 The Mount Carmel Township Police station in Atlas sits in the heart of the Coal Region in a small wood-framed building in the eastern end of Northumberland County.
The seven full-time and seven-part time officers there, at times, have to respond to calls in areas where their emergency radios are out of range.
Driving to calls, they also sometimes suddenly will find they can't communicate with the county 911 services.
Last August, when two students and one teacher were injured in a chemistry accident in the high school, police said emergency responders couldn't communicate inside the school and had to walk out the doors to communicate with the county.
"There's even been issues inside the police station,"  Police Chief and Fire Marshal Brian Hollenbush said this week. "It's all the time, every day. We walk around in circles until we get reception."
Hollenbush and other emergency responders, as well as county officials, are hoping problems like these are solved when three new towers go live by the end of June.
The project is designed to address emergency radio dead zones and coverage issues in Northumberland County.
"Is this going to take care of the problems when these towers are in service?" said Hollenbush. "I just don't know until it happens."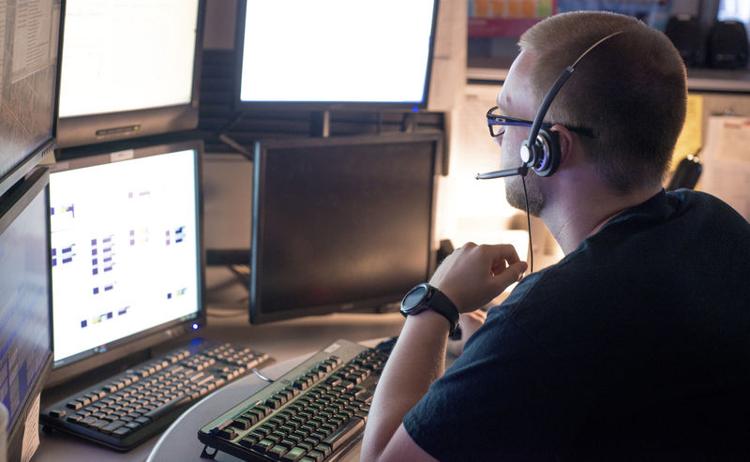 Police chiefs said the issues, related to the county's problematic 911 communications system, crop up mostly in the eastern end of the county. The gaps in coverage can prohibit crucial communications from first responders at the scenes of accidents or emergencies and the 911 center.
Russ Fellman, the county's 911 coordinator, said this week the upgrades are designed to resolve the issues that first responders brought to the county concerning specific dead zones. Once the new system is live, county officials can determine whether certain buildings, such as schools or hospitals, have coverage inside their walls.
"This testing will allow us to determine what areas, if any, are ones of concern," said Fellman. "Currently everything is on target. We worked out some issues with the leases. At this point, the three new existing towers should be operating by the end of June. This should take care of most of the coverage issues in the buildings in the Shamokin-Coal Township area where we have poor service."
The $12 million digital narrowband 911 communication system went live in May 2017 with a host of problems. A $5.2 million plan to fix and maintain the system was delayed because the negotiations to lease the three towers took longer than expected. The new 911 plan is comprised of $3.1 million worth of equipment for three towers across the county and $2.1 million for bi-yearly upgrades over the next 10 years.
Montour and Columbia counties are having their own issues nearly two years after merging 911 centers. Brian Pufnak, 911 center director, said this week he is aware of coverage issues not just in Montour, but also in Columbia County. Within the next couple of months, new equipment will be installed in radio towers that should increase coverage to where it needs to be and provide better service in both counties. He said he expects this process to continue into the next full year.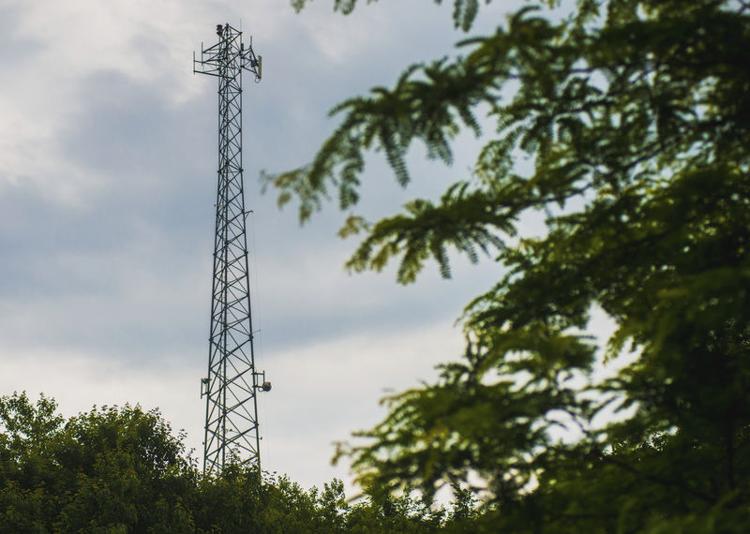 Fellman said the tower on Blue Hill in Snyder County is currently being tested while the other two towers — one along Fiddlers Green Road in Coal Township and another outside Riverside — will be tested within the next two weeks. This may not take care of 100 percent of the coverage issues, especially inside buildings that are "more dense" with blocks and concrete that degrades the signal, he said.
"Schools or hospitals may have to do something independently to have 100 percent coverage inside the buildings," said Fellman, referring to additional equipment in or on top of the buildings that would boost the signal inside the walls. "It can be costly depending on the route you take. It's hard to say how many buildings until the new system is live."
Fellman said he has "no idea" what the cost would be, only that there are options out there, and couldn't say whether it would be a county expense or building owner expense. Any discussion about additional equipment is premature until the towers are running and tested.
"It's nothing we have set in stone," said Fellman. "To our understanding, the three towers will correct the problems brought to our attention." 
Northumberland County Commissioner Sam Schiccatano said the first step is to determine whether the upgrades will improve the signal inside these buildings. It's "too far out" to decide who would foot the bill — the county or the building owner — if the signal can't penetrate the building.
"We aren't sure if that will be needed or not yet," said Schiccatano. "The new towers and the strength of the signal might fix it. We don't know that yet. Everyone will know a lot more in four to six weeks."
Commissioner Kymberley Best said she and other county officials have discussed whether a next step is warranted after this project is complete. The next steps involve deciding whether emergency personnel need different or newer brands of radio, to install the new equipment on top of those dense buildings and who would foot the bill, she said. 
"Stay tuned," she said.
Schools and hospitals
Coal Township Fire Chief Russ Feese said the old system was terrible, the new system improved communication and he hopes the upgrades and new towers in the new system will provide better communication inside the Shamokin Area School District and Geisinger-Shamokin Area Community Hospital.
"You get deep inside any structure, you're going to have problems with radios," said Feese. "They're putting the north tower online here soon, so I'm waiting to see if that helps in any regard."
Difficulty communicating in any large structure "is the nature of the beast," he said.
"It is what it is," said Feese. "I don't know if there's a solution to that problem. We didn't have it (communication in the schools and hospital) before, I'm not sure if we'll have it with the upgrades."
Coal Township Commissioner Chairman Craig Fetterman brought the issue up at a public meeting in May, noting that multiple emails have been sent to the county in the last two years. He said emergency communication is lacking inside the schools and the hospitals, including Northumberland County Career & Technology Center.
"We've had many lockdowns at the school, and our officers cannot communicate," Fetterman said. "If something bad happens, they're on their own inside that building. You are alone and you can't communicate with the outside world."
The township is currently involved in an ongoing lawsuit with Northumberland County over permit fees at the new county jail in Coal Township. Fetterman said this issue is "beyond political" because public safety is the most important thing in the township.
"It's a dangerous situation, and it has to be taken care of," said Fetterman. "I'm hoping it (the new towers) works."

Police Chief William Carpenter, who will retire next month after 37 years, said the township police have dead zones across the entire 29.5-square-mile municipality, but they are never in the same places at the same time or even with the same radio brands. An officer may not be able to connect at one moment but then be able to connect in the next.
"We have problems almost every day with communications," said Carpenter. "Just because I have no reception now, that doesn't mean anything. It's hit and miss."
Carpenter said no one has been injured or has died as a result of the issues, but that could have easily not been the case.
"It's fortunate that no one was hurt because of it," he said. "When you don't have the ability to call for help, there's a greater risk for injury."
Carpenter said he hopes the new towers will provide the much-needed improvements. 
"It's not reasonable to expect perfect reception everywhere because no radio system is perfect," he said. "We just need it to be a whole lot better."
Still out of range
Hollenbush originally praised the system and officials when the system went live in 2017, but now said Mount Carmel Township continues to have communication issues with the county 911 services. He hopes the installation of the North Mountain tower will solve that, he said.
"We're still getting out of range," he said. "I was in Locust Gap on a call (on Wednesday), and I was out of range. They (the county communications) kept telling me they couldn't hear me."
Jerry Splitt, the Geisinger Life Flight Program Director, said the hospital network has not had any recent issues with the county. The previous radio problems with Northumberland County have been fixed, he said.
"Safety and communication are top priorities for Geisinger Life Flight," said Splitt. "We proactively work with county communication centers, first responders — including fire departments and EMS agencies — and other air ambulance services to ensure flight crews are able to communicate with ground crews during emergency situations. Geisinger invests in technology and training so Life Flight personnel are equipped and ready to provide life-saving services to people in need. We investigate and address any communication concerns immediately to make sure there is no interruption to patient care."