DANVILLE — Through the volunteer efforts of a Danville area woman and a New York pilot, an Australian Shepherd arrived at her new home in Vermont.
The owner of Piper had given her up to Australian Shepherds Furever with Jane Graham, of the Danville area, picking up the 2-year-old dog in Ohio involving a five-hour trip one way. Piper had grown up with 10 foster kids in Ohio.
The owner of three Australian Shepherds, Graham has been volunteering to foster dogs in her home with the Furever group for about a year.
A man in Vermont saw Piper posted online while he was looking for a dog for his 12-year-old son with special needs. "He wanted pictures sent daily of her and my dogs and my daughter," said Graham, which she did.
After he decided to adopt her, Graham needed to get a special health certificate for her so Piper could be flown.
She was notified the day before of the flight and quickly called Alpine Animal Clinic, of Danville, to get her the shots and needed health certificate, which were paid for by the rescue.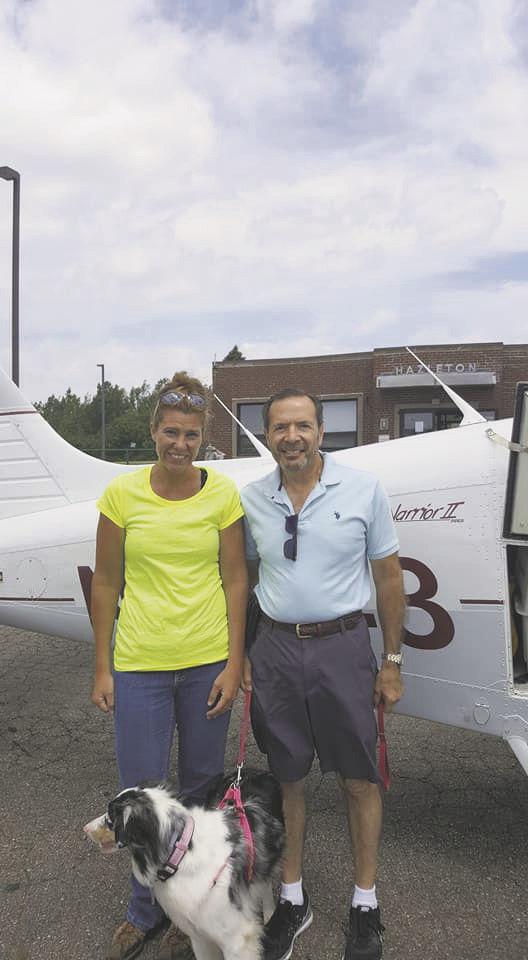 The next day, Graham drove Piper to the Hazleton Airport where she was picked up by pilot Dean Chenarides, of Fishkill, N.Y., and co-pilot Bob Johnson.
"That was quite a ways," Chenardies said of the flight from Hazleton to Burlington, Vt.
"Two hours later, she was off the plane with her new family. I still hear from him. He said Piper was perfect for his son," Graham said of the dog that loves bananas as treats and her new home is near cows.
Chenarides, who has been volunteering with Pilots N Paws and flying animal rescue missions with other rescues for 10 years, said the majority of his riders tend to be dogs, although he has flown cats and "every now and then a duck or another bird."
Based at Hudson Valley Regional Airport, he will fly within a 300-mile radius with some dogs originating in South Carolina, Georgia, Pennsylvania and Kentucky.
"I will meet a connecting pilot who picked up at an originating location and meets me in a kind of pony express transfer," he said.
He recently piloted four puppies and two adult dogs from Martinsburg, W. Va., to Sussex, N.J., and 10 puppies from Leesburg, Va. to Poughkeepsie, N.Y.
The animals ride comfortably on bedding in crates with plenty of air in his four-passenger Piper Cherokee which has a large baggage area and a back seat.
"They usually fall asleep within 10 minutes in the air," he said.
He got involved after flying angel missions for people with medical problems who couldn't afford the transportation.
The dog lover this year has been flying more animal missions than flights carrying people.
"Much of it has to do with the day of the week the request is made and with the weather," said the pilot who retired in 2013 and drives school bus part-time in New York.
"My friends have nicknamed me the transporter," he said.
He signs up for flights online. "It is fairly sophisticated where I put my parameters and profile and, when somebody requests a flight, they put up a post that automatically links me to see if I am available," said Chenarides, who gets about 20 requests a week.
In the summer, he flies about three times a week.
When school is in session, he is limited to flying pets on weekends.
Graham, who has volunteered with rescues and delivered a dog as far as North Carolina, said the Pilots N Paws pilots were awesome.
"I'm grateful to Pilots N Paws," she said. 
"When people say volunteerism is down, I'd say that's not true. We are all just now volunteering in far different ways," she said.
So far, she has fostered three dogs through Australian Shepherds Furever.
The rescue will send her a picture of the prospective foster dog. Graham responds with questions, such as if the dog gets along well with kids and other dogs.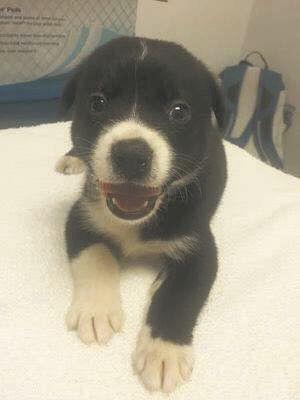 Her newest foster is a female puppy Australian shepherd-border collie named Ice from Texas. She picked her up through a shuttle rescue in Harrisburg.
"I heard five more pups will be coming," she said.
The rescue will post them along with their other dogs available for adoption.
Graham enjoys the breed because they are active and can go mountain biking and running with her.   
Email comments to kblackledge@thedanvillenews.com. Follow Karen on Twitter @KLBlackledge.